AB-3S-12 Outdoor Permanent Magnetic Actuator Vacuum Circuit Breaker with Disconnector 11kV 12kV 15kV
Our company develops and produces AB-3S series outdoor vacuum circuit breaker which is a new generation outdoor intelligent vacuum circuit breaker with proprietary intellectual property rights by integrating advanced technology at home and abroad, reflecting the design concept of "intelligent, energy-saving, environment protection and maintenance-free", combining the actual situation of domestic power distribution network and construction requirement, adopting first and second side combination technique. This product has been greatly applied to various scales of transformer substations and power distribution networks across the country as outgoing line of transformer substations, line segmentation or user boundary switch. Its functions such as measurement, controlling, protection, communication, failure isolation, and network reconstruction, ect., have been acknowledged by masses of users. The product has comprehensive functions, high degree of automation and intelligence. It is the preferred device for realizing distribution network automation and small scale power substation.

Description
Unit
Using Environment
Ambient air temperature
Max temperature
℃
+70
Min temperature
-50
Max daily temperature difference
K
30
Altitude
m
≤4500
Solar radiation intensity
W/cm2
0.1
Pollution class


Ⅳ
Icing-thickness
mm
10
Humidity
Average value of daily relative humidity
%
≤100
Average value of monthly relative humidity
≤95
Earthquake tolerance ability
℃
≤8
Remarks: Please contact our company if the environment parameters exceed the range as required in above table.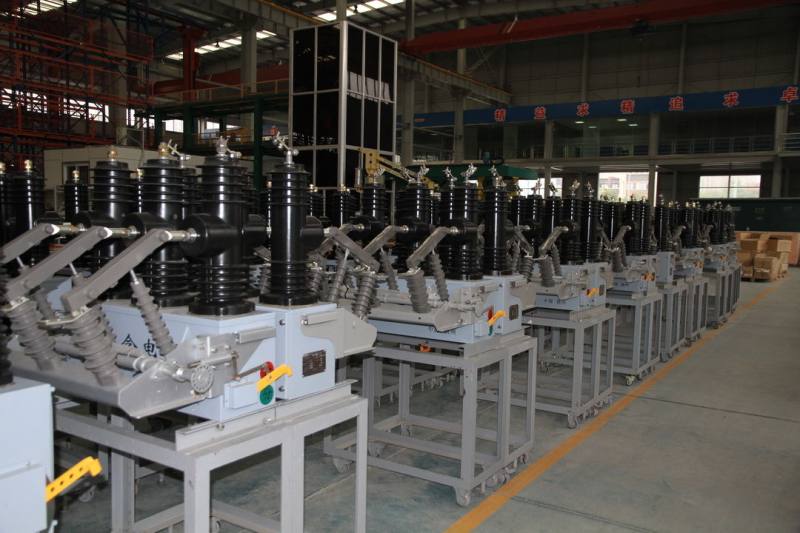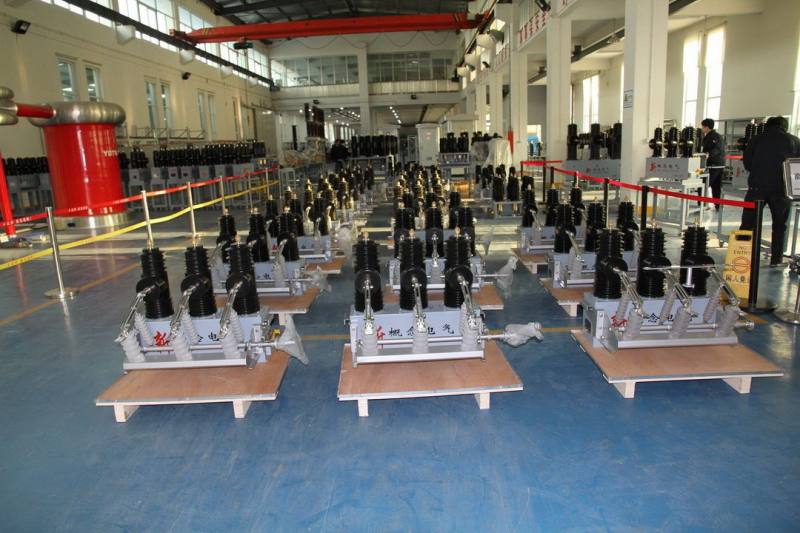 Rated voltage
kV
12
Rated current
A
630/1250
CT parameter



According to customers'

requirements

Rated frequency
Hz
50/60

Rated short time (1 min) power frequency withstand voltage

(to earth/interphase)

kV
42/48
Rated lightening impulse withstand voltage(to earth/interphase)
kV
75/85
Rated short circuit breaking current
kA
20/25
Rated short circuit close current(peak value)
kA
50/63
Rated short-time withstand current(4s )
kA
20/25
Rated peak withstand current
kA
50/63
Rated short circuit current break times
Time
30
Operation mechanism


Permanent Magnetic
Mechanical life of vacuum circuit breaker
Time
10000 ( 30000 )
Shell protection class


IP65(IP67)
Main features:
Adopt three permanent magnetic operation mechanism, few components, low closing power, stable and reliable, no need regular maintenance, mechanical life as long as 100000 times.

Use outdoor hydrophobicity expoxy resin as external insulation material, light weight, life time more than 40 years, no oil and SF6, no environment pollution, no possibility for gas leak, comply with environment protection requirements.

Use fast algorithm with national patent technology(patent number:ZL200720037710.7) to enable circuit breaker have fast breaking capability, and isolate fault line rapidly. Time from inspecting fault to switching off fault line using circuit breaker is less than 25ms(10kV), and can effectively avoid over level tripping problems.

Adopt single phase grounding protection system national patent technology(patent number: ZL201020178325.6). Realize on-line judgment on the single phase grounding fault for small current ground system without adding new devices. And release warning or tripping action according to setting value.

Built-in voltage、current sensor, able to extract all kinds of electrical parameters for measurement and protection with high accuracy without external PT and CT.

Have auto reclosing function, can effectively avoid blackout accident because of transient fault, can automatically complete fault isolation and restore energy functions without the cooperation of main station for distribution network.

Use temperature measurement and correction techniques to enable switchgear work reliably and stably under different environment conditions in all around country.

Stainless steel box, non-corrosive, maintenance-free.

Professional battery management module, can provide second energy incoming (AC/DC100、220V) auto switching function, meanwhile have professional battery management function.

Optional function:

Special remote controller can realize remote control operation without the need to climb up pole to proceed outage and transmission operation;

Backup power auto control box can realize double energy transmission line auto switching;

High voltage isolation switch with integrated design (10kV circuit breaker) makes structure compact, and installation and inspection easy;

Super capacitor or battery (lead-acid or lithium battery) is as backup power;

Fault wave record function can save latest 50 data records;

Auto reclosing function;

GSM mobile phone short message function can send switch movement information to designated mobile users.

Optional GPRS wireless communication and optical fiber communication, support Chinese、English short message, provide RS232/RS485 and RJ45 Ethernet port, communication protocols can be configured flexibly according to needs, support 101,104,61850 and other communication protocols and derivative protocols.

Optional hand hold PDA can realize remote message, remote measurement, remote control, remote function adjustment function, controller in PDA sends self-inspection command, and send self-inspection information back to PDA terminal.

Optional synchronization on off technology: based on load characteristic, search zero crossing point automatically, self adapt switch parameter discreteness and environment factor influences, realize synchronized on off operation, suppress operation over voltage and switching inrush effectively, especially adapt to switching capacitor and transformer

Main function:

| | |
| --- | --- |
| Protection function | Automatically identify fault current, realize instantaneous current cutoff, time-limited current break, time over current, directional over current, over voltage, under voltage, single phase ground protection for small current ground system, cold load start restrain break functions and so on. |
| Measurement function | Measure three phase current, three phase voltage, active power, reactive power, active energy, reactive energy, peak/valley electricity, power factor and frequency, ect. |
| Controlling function | Can realize on-site operation and remote control, can automatically achieve line fault location, fault isolation according to requirement and restore electricity supply for non-fault line rapidly, realize low frequency automatic load shedding, capacitor automatic switching, backup power automatic switching functions and other controlling functions. |
| Data record function | Record and save operation and fault information automatically. |
| Intelligence function | Can carry out on-line comprehensive analysis of power network parameters, monitor on-line circuit breaker performance parameters, on-line programming, cooperate with distribution network auto system main station, realize switch equipment remote control management, and realize local, remote and hierarchical control type distribution network auto system functions. |
Note: If you needs other functions, please contact our company